Ikaro
Ikaro is the wall-mounted hydronic terminal equipped with exclusive HydroSilence technology for unparalleled acoustic and thermal comfort.
HYDRONIC COMFOSPLIT WITH HYDROSILENCE TECHNOLOGY
Ikaro is the wall-mounted hydronic terminal equipped with exclusive HydroSilence technology for unparalleled acoustic and thermal comfort. Specifically designed for residential applications, Ikaro includes in a compact and elegant form the best thermal and electronic PID technology. Ideal in heat pump systems and in renewable systems, including solar. Quick and effective, it warms, cools and dehumidifies in maximum silence.
THE VALUE OF SILENCE
Ikaro can deliver the ideal heat output with unsurpassed silence thanks to the HydroSilence technology. (ex. Ikaro 350, delivering 2kW, has an average noise value of only 18dB).
Close to the desired temperature, the electronic control reduces to imperceptible levels the sound emission and air flows, maintaining the ideal efficiency in both heating and cooling. (note: Please remember that human breath corresponds to a noise level of 20dB).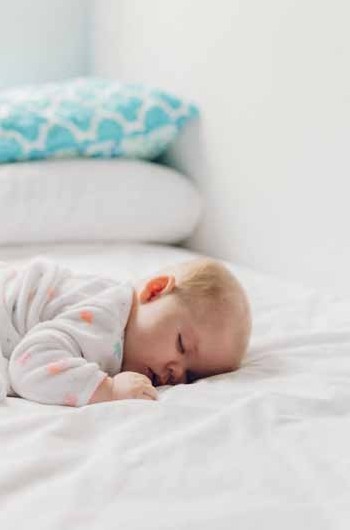 Field of use

Each Ikaro can be managed in complete autonomy thanks to the practical infrared remote control supplied as standard, and the attractive transparent LCD display that shows the temperature at all times. For an even more articulated control, for example within home automation systems, Ikaro is equipped, as standard, with Modbus connectivity.

Ikaro finds ideal insertion in Integra Benessere, the simple and advanced Thermoautomation of Ideal Clima that control all the devices for the home comfort to optimize efficiency and to reduce consumption. From the touch screen panel Integra Touch you can control, from a single device, all the functions of the house: air conditioning, hydronic or radiant, heat recovery ventilation, dehumidification and air quality.

Just the pressure of a finger to operate multiple devices at the same time or to set the temperature in each room of the house. With a simple and intuitive interface, integrated into the environment and thanks to the capacitive display with close interaction with usual "gestures" of tablets and smartphones..

Ikaro can be commanded, alternatively:

From the standard infrared remote control.

From an external thermostat, through the 3 clean input contacts for speed selection.

Within a home automation network in Modbus RTU, for example with Integra Touchscreen within Ideal Clima's Integra Benessere thermo-automation system.

Installation

| DIRECT WALL INSTALLATION | INSTALLATION WITH PREDISPOSITION BOX |
| --- | --- |
| | |

IKARO HEATS, COOLS AND DEHUMIDIFIES

With 5 cooling powers from 1.1 to 3.3 kW, Ikaro is the complete solution for hydronic air conditioning with cross-flow technology, perfect in systems with modern reversible heat pumps. The dehumidifying effect adds well-being to the rooms.

IKARO HAS 5 SIZES OF SILENCE

With 5 models available, the choice of Ikaro can be made with extreme flexibility not only due to the thermal loads, but also only according to the desired silence, with an average acoustic range from 39/25 to only 11db (eleven).

IKARO IS COMPACT, ELEGANT AND UNIVERSAL

The design of Ikaro is developed to find a place in the most elegant residential environments: with a special attention also to compactness (width less than only 90cm). In addition, Ikaro is universally installed with boxes of common preparation boxes for gas splits (h.int>10cm). The convenient fixing plate, which facilitates installation and maintenance thanks to the "tilting hinge " joint, remains completely invisible.

Charts

Technical data

Dimensioni Comfosplit Ikaro HW

Code

Descriprion

L

[mm]

H

[mm]

P

[mm]

THE01D

COMFOSPLIT IKARO HI-WALL 180 HW INVERTER

850

300

198

THE02D

COMFOSPLIT IKARO HI-WALL 250 HW INVERTER

850

300

198

THE03D

COMFOSPLIT IKARO HI-WALL 350 HW INVERTER

850

300

198

THE05D

COMFOSPLIT IKARO HI-WALL 500 HW INVERTER

850

300

198

THE07D

COMFOSPLIT IKARO HI-WALL 750 HW INVERTER

850

300

198

TECHNICAL DATA

description

IKARO HW 180

IKARO HW 250

IKARO HW 350

IKARO HW 500

IKARO HW 750

code

THE01D

THE02D

THE03D

THE05D

THE07D

Total cooling power 7°C (1)

W

1'112

1'303

1'689

2'570

3'330

Sensitive cooling power (1)

W

890

1'072

1'351

2'107

2'720

Water flowrate (1)

l / min

3.17

3.75

4.83

7.92

9.67

Pressure drop Ikaro HW only (1)

kPa

5.25

6.9

11

27

39

Pressure drop 2 or 3 way valves KVs=1.7 (1)

kPa

1.4

2

3.2

8.7

13

Heating power 45 °C (2)

W

1'308

1'629

2'069

3'260

4'229

Water flowrate (2)

l / min

3.7

4.7

5.9

9.3

12.1

Ikaro HW pressure drop (2)

kPa

6.1

9.1

14.4

37.6

57.4

Pressure drop 2- or 3- way valves KVs=1.7 (2)

kPa

1.9

3.1

4.8

12

20.3

Air flowrate max.speed

mc / h

180

250

340

520

730

Sound pressure speed Max. (*)

dB (A)

13

16

21

27

42

Sound pressure speed Med. (*)

dB (A)

11

13

18

25

39

Sound pressure speed Min. (*)

dB (A)

11

12

16

23

37

Power supply-protection grade.

V / ph / Hz

230/1 + N/50---- P23

Max power consumption speed

W

12.6

15

18.3

28

42

Maximum current

A

0.14

0.15

0.16

0.2

0.22

Hydraulic Connections

inch

RC ½ "

Water content

Liters

1.2

Condensate drainage pipe

mm

DN 15

Maximum operating pressure

MPa

1.6

Net Weight

Kg

13

TEST CONDITIONS

(1): COOLING: Temp.H20. in=7°C, Temp.diff = 5°C; air Temp. in = 27°C; UR=47% (UNI EN 1397: 2015) (2): HEATING: Temp. H20.in = 45°C, Temp.diff = 5°C; air Temp. in = 20°C-BS (UNI EN 1397:2015)

( * ): SOUND PRESSURE (dBA): r=1,5 M, Q =1 (UNI EN ISO 3741:2010)

Download

Files:

2018-10-10

641.32 KB

21,571

Scheda tecnica Ikaro HW

2018-09-04

975.79 KB

2,430

Only registered and logged in users can download this file.